Our Supporters: Making It Possible!
The Living Well programs in Lane County are made possible through the collaboration, cooperation, dedication and support of local social service, education and health organizations.
Participating Organizations
S&DS offers a variety of programs and services tailored to meet the various needs of seniors and people with disabilities. With respect to the division's core functions (planning, service coordination and development, advocacy, and information/access services), the agency serves all older and disabled residents of Lane County.

Trillium Community Health Plan® is a leader in providing the most responsive customer service, outstanding coordination of care, and innovative healthcare through an extensive group of providers.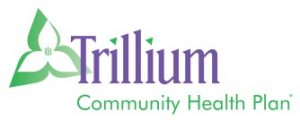 The Department of Human Services (DHS) is Oregon's principal agency for helping Oregonians achieve wellbeing and independence through opportunities that protect, empower, respect choice and preserve dignity, especially for those who are least able to help themselves

Lane County Public Health's mission is to preserve, protect and promote the health of all people in Lane County. Lane County Public Health envisions a future in which all members of the community value and promote healthy attitudes and behaviors.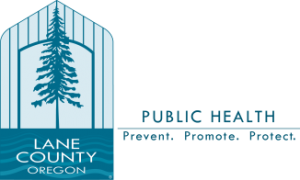 The Oregon Health Authority (OHA) is the organization at the forefront of lowering and containing costs, improving quality, and increasing access to health care in order to improve the lifelong health of Oregonians.
Since 2006, the OHA has supported Stanford's evidence-based, self-management efforts in local communities in Oregon. They provide leadership and staff resources to organizations and agencies that are interested in implementing effective and efficient self-management programs. OHA provides grant funds through the Healthy Communities grant.

The mission of the Community Health Centers of Lane County is to improve the health and wellness of our community through access to affordable, holistic healthcare. Each of our clinics provides superior, affordable primary care for the whole family. We offer compassionate care for infants, children, adolescents, adults and seniors.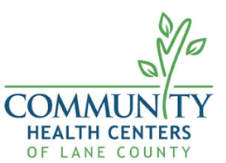 Prevention at Lane County Public Health's mission is to lead efforts to plan, promote and create the optimal social and environmental conditions for community health and well-being. Lane County's Prevention staff looks at what is healthy; then works to promote changes that will improve our health, both mentally and physically. We define Prevention as the active process of improving health and well-being of people by reducing risk factors and promoting protective factors.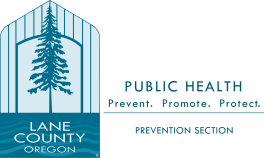 The Successful Aging Institute (SAI) at Lane Community College strives to enhance the lives of mature adults, and those who serve them. SAI offers the opportunity to explore new careers, including those related to work with older adults; cultivate new skills in small and inviting learning communities; and enjoy stimulating interactive courses in a variety of disciplines. SAI also offers excellent onsite trainings, tailored for those working in senior-related businesses.

More Information on Living Well and the Stanford Self-Management Programs
Oregon Health Authority Living Well with Chronic Conditions
Stanford University's Chronic Disease Self-Management Programs
Stanford University CDSMP Peer-Reviewed Publications and Studies